Would you like to study abroad in Sweden? Have you been thinking of moving to Sweden but don't know how to get started?
You should not attempt to organize an international relocation on your own. As an ex-pat, I understand what you require and provide the necessary services to make your move and life abroad as easy as possible.
Life in Sweden for foreigners can be a bit complicated, which is why international students who plan to study in the country are advised to seek advice from ex-pats.
If you're wondering why you should relocate to Sweden, you're at the right place. Nnenna RG Channel has put together the best videos contents that will provide you with all the information you need to make your relocation to Sweden smooth and fast.
About Nnenna RG Channel
Nnenna RG was set up with the main aim of sharing useful information about studying and living in Sweden.
Prior to this time, I had searched for this kind of material on YouTube, but they were very limited. I had challenges settling down in Sweden due to this information gap. This is why the channel Nnenna RG was created. To help prospective students with information ranging from school selection, application processes, getting scholarships, and settling down in Sweden, amongst other things.
Over the past few months, we have gotten thousands of views from people all over the world, this is seen in the comments and engagement in the comment section of the videos.
In addition, several personal consultations have been administered. Thousands of students have benefitted from the information I share first by helping them with decision-making, putting in applications, and settling down after they arrive in Sweden.
Best Study in Sweden Videos in 2023
"How to move to Sweden" is one of the most searched queries by international students who wish to study in Sweden.
There are many reasons why people consider moving to Sweden for studies. A high-quality education system and world-class healthcare are the most significant reasons why international students generally consider Sweden as their study destination.
Also, Sweden is a society committed to promoting equality regardless of gender, age, or social status.
Here are the top 5 video contents for students who wish to relocate to Sweden to studies
#1. Reasons why you may consider moving to Sweden | Interesting things about Sweden
This video gives the major highlights of things that make Sweden stand out. Whether you're moving to Sweden from USA, the UK, Nigeria, or any part of the world, this video will give you the details and benefits of studying in Sweden.
#2. How to Move to Sweden Easily | Best Ways to Migrate-Detailed Video| Must Watch
There are different ways to relocate to Sweden, in this video, I share useful details on ways to migrate to Sweden.
#3. What to Pack When Relocating Abroad | US, Canada, Sweden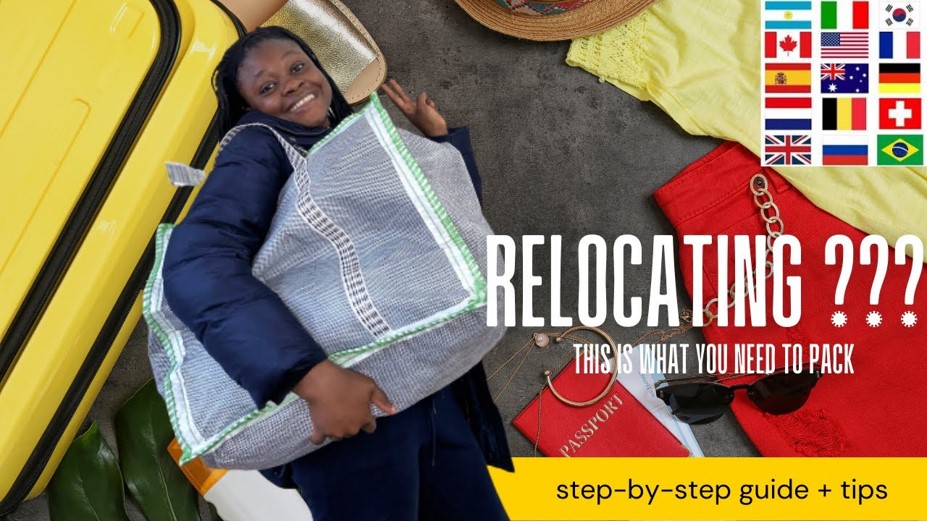 Parking to relocate or study abroad can be stressful, this video provides useful information on what is required when putting your belongings together to study abroad.
#4. Summer in Sweden | Journey to Vaxholm Fortress Museum | Archipelago
Summer in Sweden shows a glimpse of a sunny beautiful day in Sweden with a visit to an amazing tourist site.
#5. Living in Sweden – Through the Eyes of an African IT Consultant and Real Estate Manager
Some African students share their experience of living in Sweden and it is documented in this video.
To get started on your move, contact Nnenna via Instagram @nnenna_rg.
Other contents that can benefit you are;